New Famoco Layer (v.3.5)
To provide you with a better daily user experience, we have worked on a complete update of the user interface (the Layer) of your Famoco devices. Besides redesigning the aspect of the Layer, now adapted to today's standards, we also focused on three major points: intelligent interface, device customization, settings & information accessibility.
By updating the Famoco Layer, we wanted to create an easy-to-use environment, so that you don't have any obstacles in your daily tasks.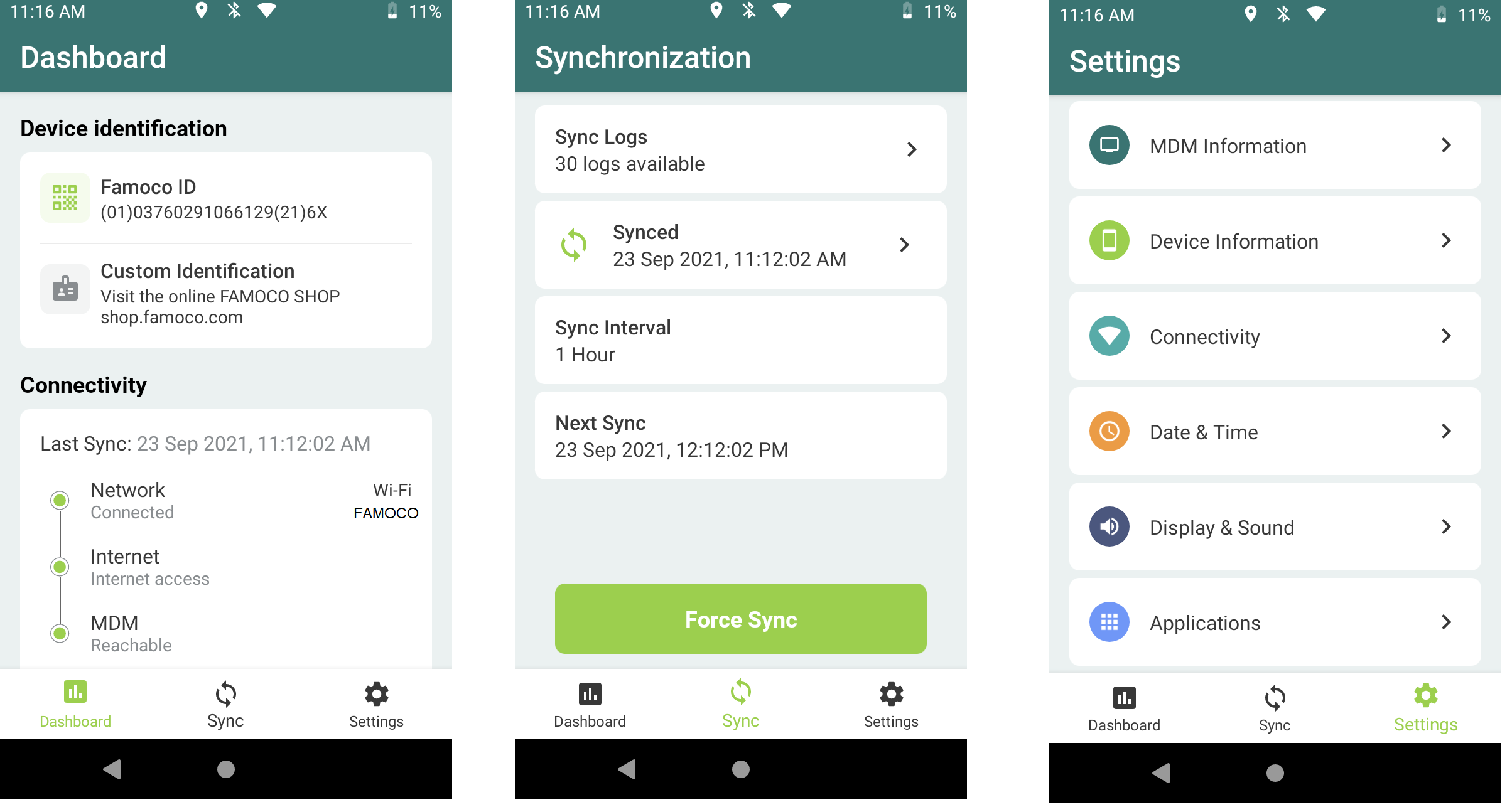 How can I get this update?
If you have Android 6+ devices, you can get this update by enabling the Software Update on your profiles. Click here to check the Android version of your device.

This update requires Famoco Layer version 2.33 or above.
If you have a Famoco Layer version below 2.33 (*), download these 2 apps:
(*) To check the device's Famoco Layer version on the MDM, go on MDM Devices and add the header Famoco Layer version.

Should you need any further assistance, feel free to contact our Support Team to upgrade your devices fleets.
To have more information, read this article.