Essentials apps
This page lists the standard applications used by Famoco customers. These applications are provided to our customers to enable the basic functions of our devices without compromising their security.
You can see the list of available Essentials apps on the MDM Applications > Essentials tab.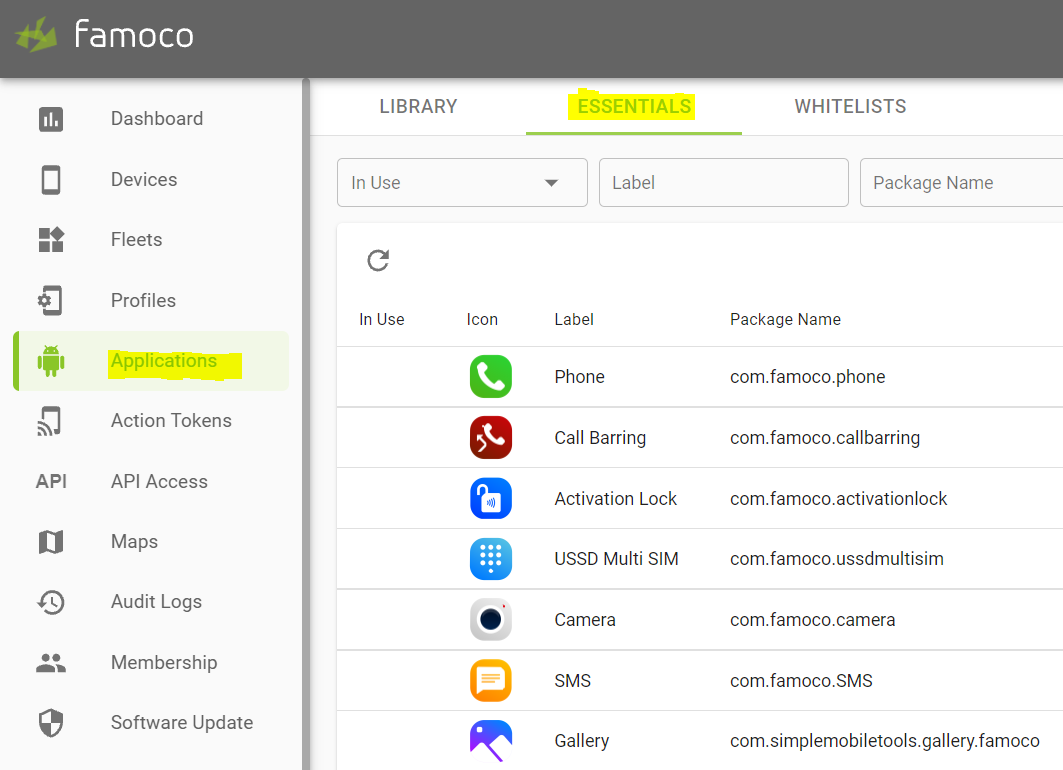 If you want to use these apps, edit your profile and add them one by one.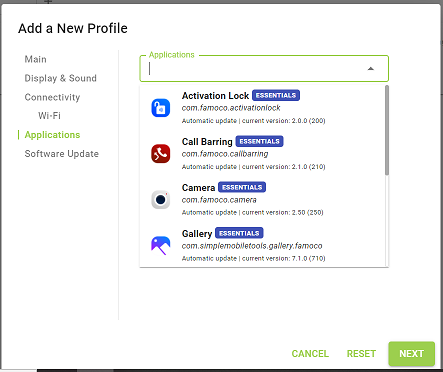 ---
Camera
The Camera application allows its users to select specific ISO, flash settings, and to take pictures with these settings. The default settings are: no flash & ISO AUTO.

---
Gallery
The Gallery application allows its users to access the photos stored on the device. From there, it is possible to open a folder, select a photo, delete or rotate the selected photo.

---
Phone Dialer
The Phone application allows its users to access the dialer. From there, it is possible to make a call, and access the phone's call history, contacts list and favorite contacts list.

---
Call Baring
The CallBarring application blocks all incoming calls.

---
SMS
The SMS application allows its users to send and receive messages. Other options include blocking users, scheduling the sending of a message, editing the font, or archiving messages.

---
USSD Multi SIM
With the USSD Multi SIM application, you can easily send USSD codes and switch from one SIM card to another when there are two SIM cards available.

---
Activation Lock
With the Activation Lock application, one can safely deploy their devices by locking the device remotely until its user taps an authorized tag against the device.

For more information on how to use this application, you can watch this short video:
Screenshots