Synchronization
Sync error - Authentication failed
Starting from Android 8,1+ model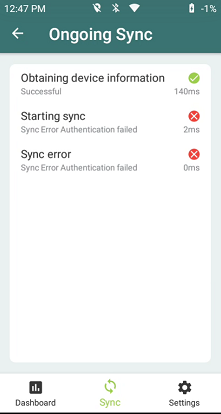 We have improved the synchronization protocol and now display the error message. If this message Sync error - Authentication failed appears on the device during synchronization, send an e-mail to the Famoco Support Team and precise its Famoco ID.
Sync not complete - some configurations failed to execute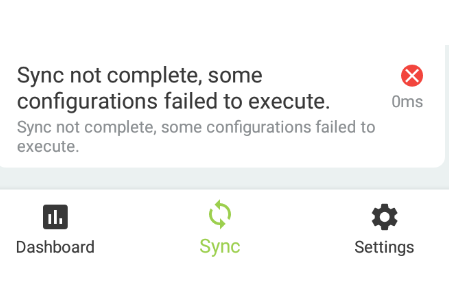 A sync can fail for different reasons:
An app is not getting installed / upgraded or deleted during the sync.
A profile setting could not be applied to the device e.g. when you try to enable the mobile data option but the device does not contain any SIM card.
The reason for the failure is displayed during the synchronization attempt. With this you should be able to solve the problem. If necessary, get in touch with the Famoco Support Team, we will be able to help you.